4 Ways To Be Sustainable This Earth Month
Posted by Team LATHER on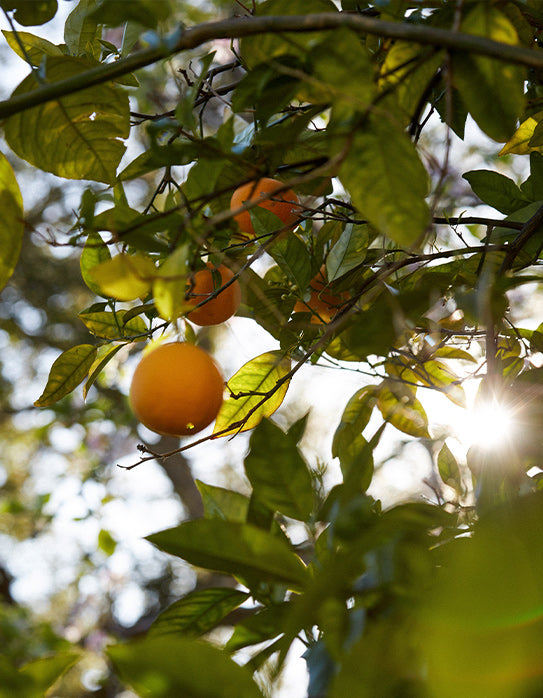 Here at LATHER, Earth Month doesn't just come once a year. We're always considering ways to be more environmentally friendly – like partnering with TerraCycle in our stores for a responsible way to recycle our empty bottles and spread awareness on the effects of synthetic fragrance on our planet.
That said, Earth Month serves as an excellent reminder to make small changes in our everyday lives to support the environment. Here are our top four ways to be sustainable this Earth Month.
Say Goodbye To Microplastics
Often found in scrubs and cleansers, microplastics are small plastic particles used for manual exfoliation. Unfortunately, microplastics easily make their way through our water systems into the ocean and have a negative impact on our drinking water and wildlife. Unlike natural exfoliants like bamboo and coconut shell, plastics can take hundreds of years to break down, building up on beaches and in marine animal diets. Instead, opt for scrubs that contain biodegradable ingredients.
Here are a few of our favorites:
Swap Your Makeup Wipes For An Oil Cleanser
If you've been using cleansing wipes to remove your makeup, we're about to unlock a serious routine upgrade for you. Unfortunately, makeup wipes are not typically recyclable or compostable. They often end up in landfills and aren't an environmentally-friendly cleansing option. If you've been considering making the switch, now is the perfect time. Meet our Chia See & Passion Fruit Cleansing Oil. This gentle method of cleansing your skin effectively removes dirt, impurities, and makeup (even waterproof mascara) without stripping your skin of its natural oils. Cleansing oil also helps to balance out sebum production in both oily and dry skin types.
Avoid Mineral Oil & Petrolatum Mineral oil and petrolatum (also known as petroleum jelly) are common ingredients in skincare and cosmetic products. These ingredients are derived from petroleum (a fossil fuel used for creating gasoline and diesel oil) and as such, can be tough on the environment.
Petrolatum and mineral oil are not biodegradable and don't break down naturally after use, leading to a potential buildup in waterways and in soil.
With so many moisturizing alternatives for face and body on the market, there's a sustainable solution that is good for your skin and the planet.

Recycle Your LATHER Empties in Store
Exciting news! As we mentioned above, we've partnered with TerraCycle to create a program for LATHER customers to recycle in store. Simply return your empty LATHER containers to your local retail store and we'll ship them to TerraCycle to be recycled responsibly. As an added bonus, we're offering 10% off any new purchase when you bring your bottles back to be recycled. It's never been easier – or more rewarding!
We hope you join us in using this April as an opportunity to create new sustainable habits that have a lasting impact. With these simple changes, you can help support the environment this Earth Month and beyond.