LATHER Cooling Leg Lotion
Posted by Team LATHER on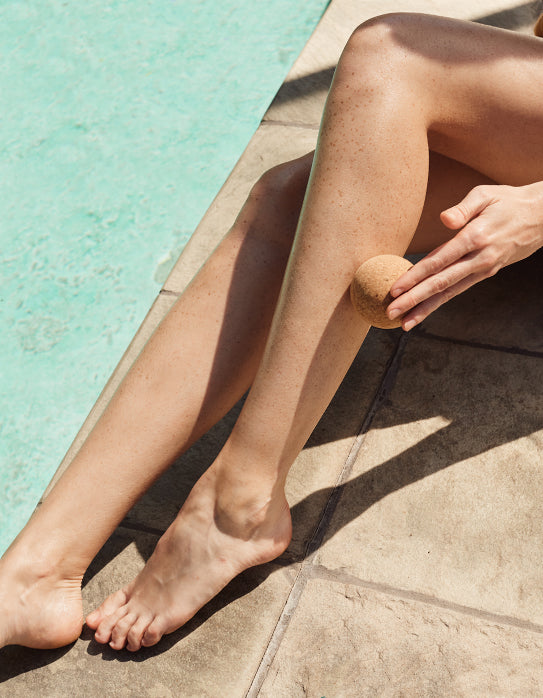 Your Leg Up On Relaxation
Our Cooling Leg Lotion is the self-care product you never knew you needed.
At LATHER, we take clean skincare and wellness seriously. That's why we created an ingredient-rich lotion that revitalizes tired, heavy feeling legs. Living in our new normal, many of us have to stand or sit for extended periods of time. Whether you're a healthcare worker, athlete, soon-to-be mom or simply working from home, your legs and feet could use some comfort and care. This restorative lotion will help you take steps in the right direction.
The Moisturizer With The Most
We crafted our Cooling Leg Lotion using plant-based ingredients that combine botanical extracts, essential oils and MSM. It's uniquely formulated to nurture your legs and feet with a cooling effect that provides immediate relief. Not only does it alleviate the feeling of fatigue and heaviness, this lotion also calms and conditions. The botanical oils and butters nourish, soften and protect dry skin. And the aroma, you ask? It's a refreshing scent that revives the senses and spirit.
Only The Essentials
Here are the clean ingredients you'll get:
Peppermint essential oil: Naturally-derived menthol that delivers an immediate cooling and comforting sensation.
MSM:Plant-based source of sulfur that offers soothing properties to stressed skin.
Botanical extracts: Plant extracts precisely blended to soothe the feeling of leg fatigue and heaviness.
Meadowfoam seed oil: Skin-softening eicosenoic fatty acids lend the formulation a luxurious, non-greasy texture.
Shea butter: Antioxidants and fatty acids that protect the skin from water loss and free radicals.
Essential Oils: Eucalyptus, rosemary, ginger, lemon, lavender, and others stimulate the senses and skin.
A Little Leg Work
Our Cooling Leg Lotion can be used anytime, anywhere. Simply apply a generous amount to your legs and feet. Massage the product to enhance the cooling and soothing effects of the ingredients. We recommend using it with our 100% sustainable natural Cork Massage Ball by Rawlogy® to help stimulate circulation, reduce swelling and enhance the absorption of the lotion. Repeat this as needed throughout the day to ease tension and energize your body.
Put Your Legs Up And Relax
This restorative treatment will help provide calm as it conditions your skin. All you have to do now is kick back and relax.