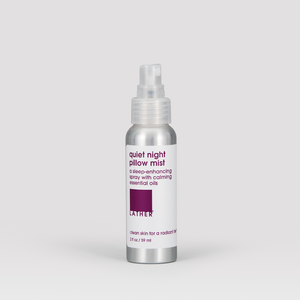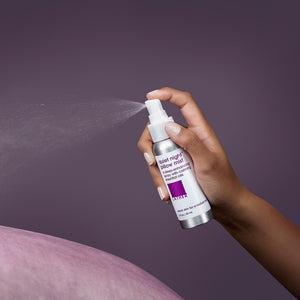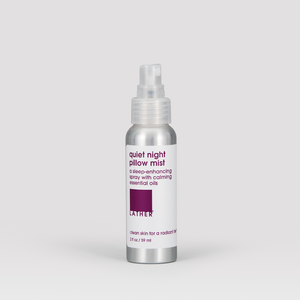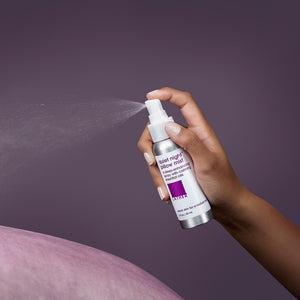 Quiet Night Pillow Mist
Sleep-Enhancing Spray with Calming Essential Oils
/
​2 fl oz
Sleep-Enhancing Spray with Calming Essential Oils
/
​2 fl oz
PAIRS WELL WITH
Ingredients Spotlight
Ingredients Spotlight
Lavender
Relaxing / Soothing / Aromatic
With a unique floral and herbaceous aroma, this beloved flower has been used for centuries for its calming, sedating effects.
Total 5 star reviews: 16
Total 4 star reviews: 5
Total 3 star reviews: 1
Total 2 star reviews: 2
Total 1 star reviews: 0
88%
would recommend this product
Quiet Night Pillow Mist

Lovely soft lavender scent. Spraying on my satin case pillow every night helps to go to sleep easily. This is my second purchase. Love it.

Versatile staple for instant relaxation

Yes, this stuff is amazing on your pillow! I'm not usually a fan of lavender whatsoever but this variety is more woodsy and less flowery. I also use it on my towels, on my clothes, in my car, in my shower and as a bathroom spray. Its so versatile and relaxing.

HARRIET T.

Verified Buyer

Pillow mist

Goes great with the soothing eye pillow

Lovely smell all night

Pleasantly surprised

Honest review here. I really wasn't keeping my hopes up with this mist purchase initially... but I figured it wasn't all too expensive and if there was a chance it COULD improve my everyday sleep, I'd take it! Fast forward to the night I first used this- while I hadn't noticed it being any easier to fall asleep (the scent is nice though), I was REALLY surprised to discover that I woke up the next morning feeling remarkably more refreshed and awake- with a distinct LACK of grogginess. I continued to experience this for most days thereafter. The only issue I've found is that some days, I would completely wake up a few hours earlier than I would normally, and find it very difficult to fall back asleep because of how bright-eyed-and-bushy-tailed I was already. So there's pros and cons, but I think the pros in my case way outweigh the cons! Dunno if the mist affects different people differently or what. My husband didn't report any differences in sleeping/waking whatsoever, but he also sleeps at odd hours and has a terrible habit of playing cellphone games in bed until he conks out. Anyway, I'd definitely recommend giving this a try if you're chronically deprived of good sleep!

I do not recommend this product

Does Not Work

I really wanted this to work. I really did. I shelled out 20 dollars for this bottle (against my better judgment) and hoped for the best. No noticeable difference (not even a little) after two weeks of use.
Reviews Loaded
Reviews Added