Dollar Fight Club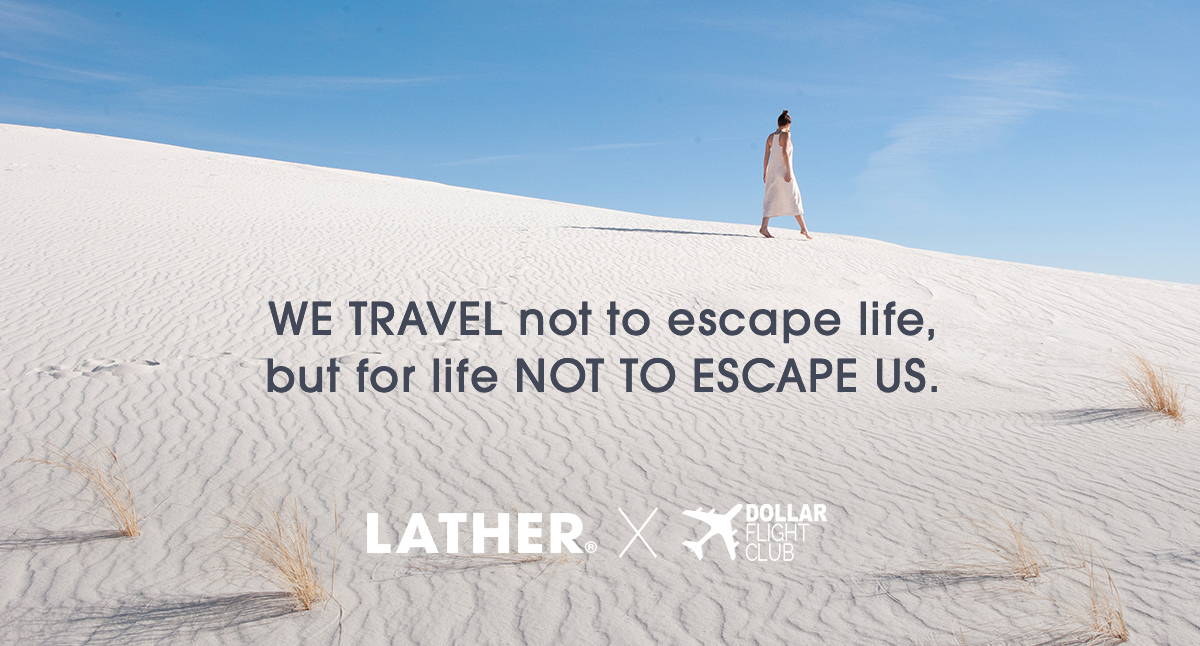 Enjoy LATHER on the road or at home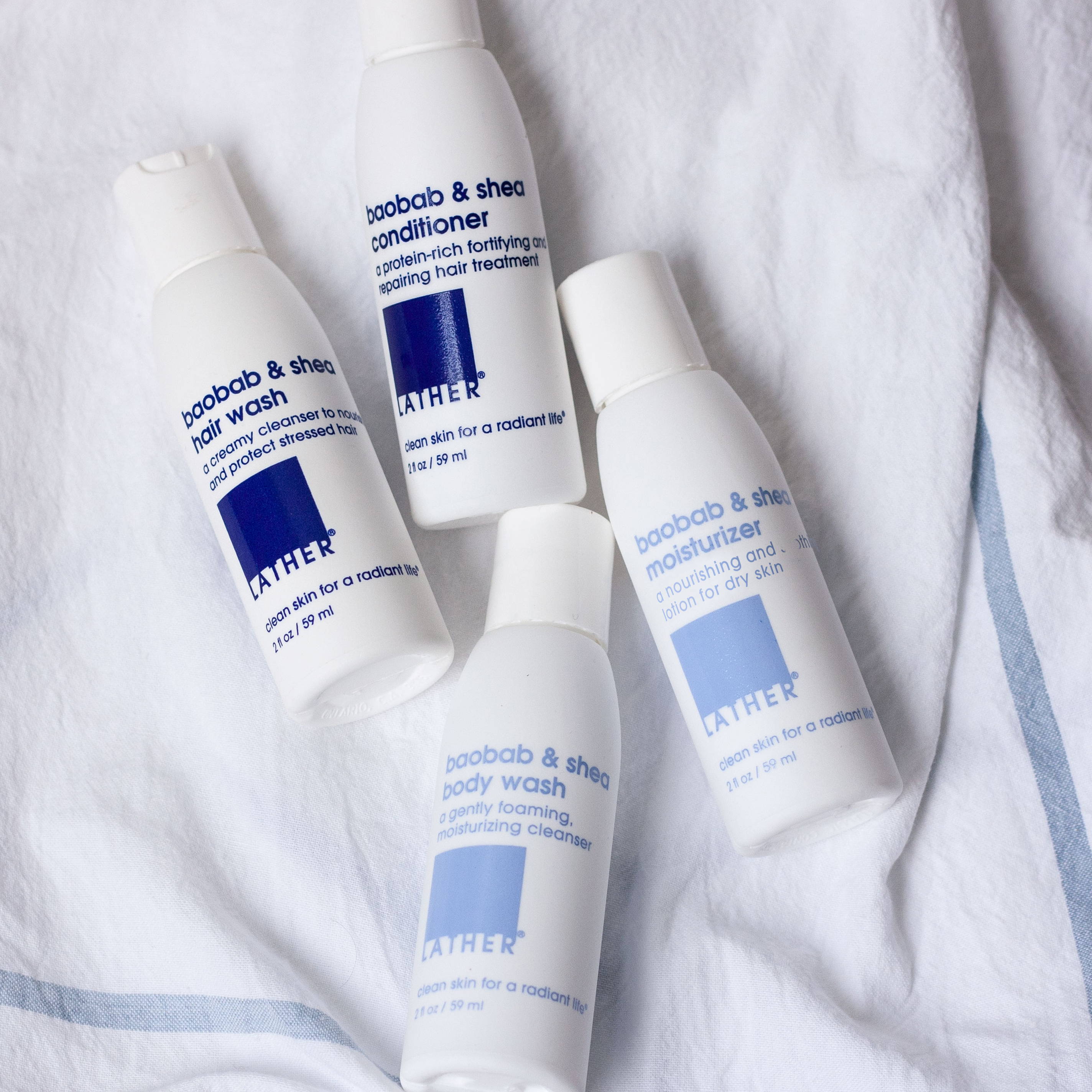 Explore the protein-packed restorative powers with this
travel-friendly TSA approved collection.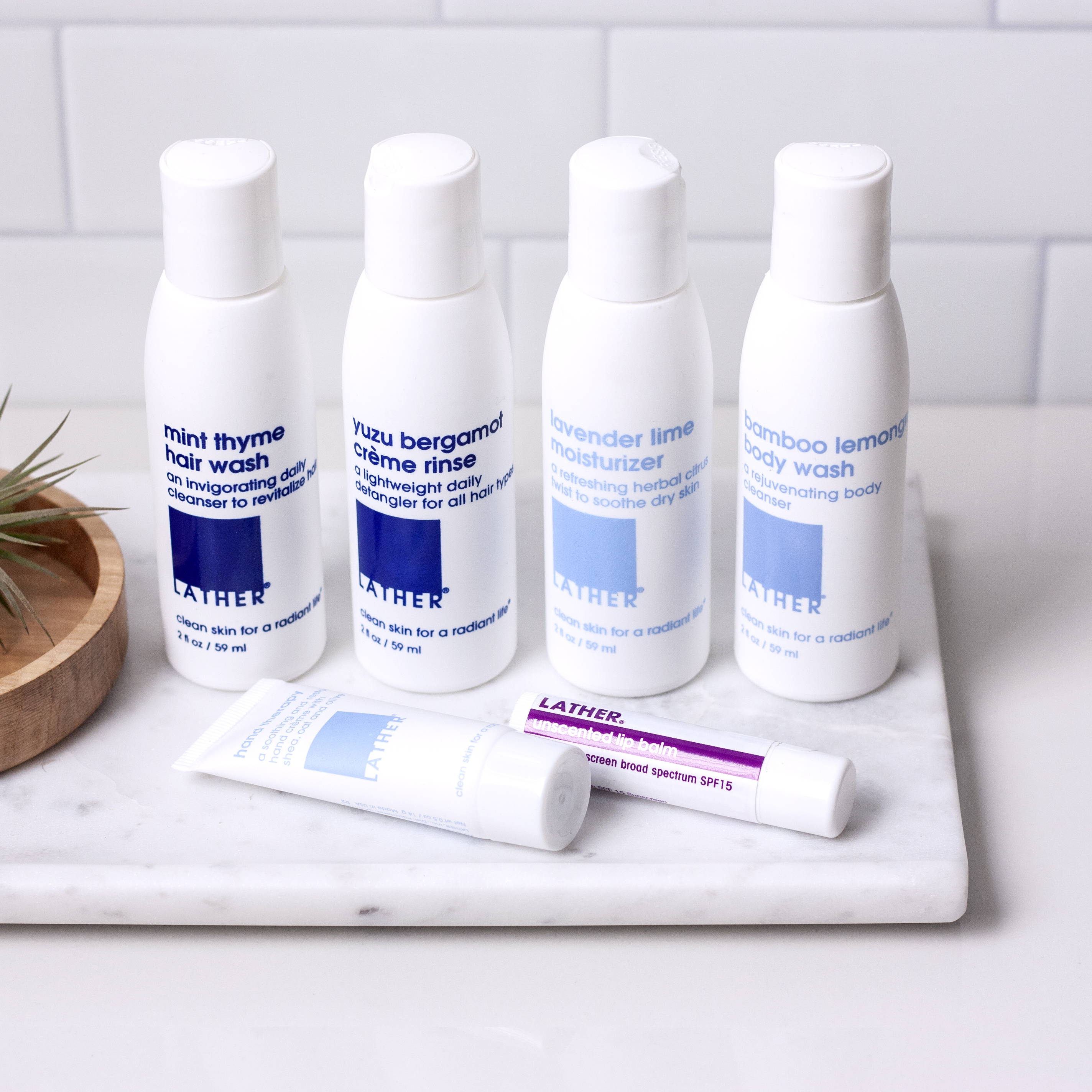 The perfect travel sizes of our best-selling products to
revive your skin, hair and senses when on the go.
See Why People Love LATHER
"I discovered LATHER products while on vacation in Costa Rica and fell in love with the soaps and shampoos. The soaps are gentle, yet feel like a spa treatment every time I use them. These products are addicting."
Lisa B.
"I tried the bamboo cream for the first time at a hotel in Miami beach, and every time I smell it, it reminds me of a relaxing spa vacation. I always keep a bottle on hand, to help me unwind."
Cindy L.
"Found the shampoo while on vacation. Decided to order it. My hair always has a light waft of mint. I LOVE it! My husband even commented on how good my hair looks, feels and smells. LATHER for the win."
Meredith P.