Cranberry Collection
Posted by Team LATHER on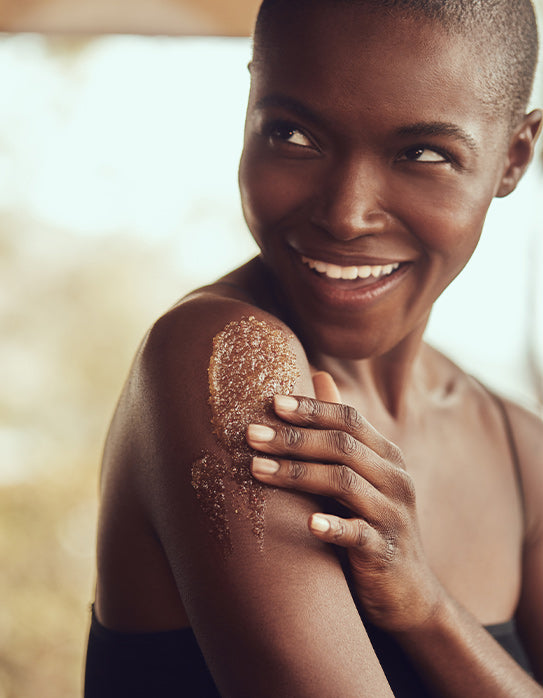 This holiday, we're introducing a collection of products featuring our limited edition scent that will warm your hearts — and fill your loved one's home with the fresh and festive aroma of cranberry. Whether you're looking to gift the host of this year's holiday party or in need of a few stocking stuffers, we've got the perfect present for everyone. They'll love these all-natural, little luxuries that are made to spread more comfort and joy. Each product is infused with a sweet and tangy scent that is made to soothe and nourish.
NEW! CRANBERRY DELIGHT
Gift your loved one with a cranberry and orange infused scent that pampers the skin and the spirit. The collection is designed to naturally cleanse, exfoliate, and moisturize while providing moments of festive and cheerful aromatherapy.   
Includes:
Cranberry Sugar Rub 4 oz
A sweet touch to any routine, this scrub is formulated with pure demerara sugar granules and cranberry seeds to gently exfoliate surface cells to reveal more fresh and supple skin.
Cranberry Orange Hand Lotion 10 oz
A unique blend of skin-calming properties, amino acids that condition and antioxidants that protect the skin. The warm and spicy aroma will fill your heart with comfort and joy.
Cranberry Orange Soap 4 oz
Made with certified organic olive oil, rich in essential fatty acids and antioxidants to protect, soften, cleanse and hydrate the skin, while cranberry seeds gently exfoliate. The Orange essential oil provides a bright and uplifting aroma while cedarwood and lavender essentials oil offer warm and soothing notes.
Natural Wooden Soap Dish
When it comes to the holidays, it's all about the details. This little soap dish will add a natural element to any sink in the home. This dish helps preserve the soap to last longer and makes a great giftable set.
Reusable Gift Bag
Perfect for holiday gifting — this set is packaged in a reusable gift bag.

BACK! CRANBERRY SINK SIDEKICK
We've got to hand it to this duo — this best seller is back in our limited edition cranberry and orange scent that's exclusive to the holiday season. This cleansing and moisturizing pair pampers dry hands with gentle, nourishing and refreshing botanicals. It's the perfect pair for guest bathrooms or kitchens.
Cranberry Orange Hand Wash 10 fl oz
This gentle cleanser is great for everyday use. Using sulfate-free foaming agents, it washes away dirt and debris without stripping the skin.
Cranberry Orange Lotion 10 fl oz
Hydrate, soften and protect hands with this moisturizing lotion featuring a seasonal scent. It's fast-absorbing to keep the skin's moisture barrier in balance, while protecting at the same time.
Caddy
A nice touch that makes this pair a great gift for someone who loves to entertain friends and family.

NEW! CRANBERRY ORANGE BATH BOMBS
The uplifting aroma of orange and spice essential oils, as well as skin-protecting antioxidants from cranberry seed oil. This set contains three comforting bath soaks with nourishing botanical antioxidants, moisturizers and soothing minerals that will take the holiday stress away. The blend of orange, lemon, tangerine, rosewood, cinnamon, clove and nutmeg essential oils produces a fruity, warm and spicy aroma.

NEW! CRANBERRY ORANGE CANDLE
With fresh and fruity essential oils, this soy-based wax candle fills your space with the scent of the season. The soothing and relaxing aroma comes from 100% natural ingredients and the non-toxic wax melts slower than traditional candles. This candle makes a great stocking stuffer!